Over the weekend I made this and it disappeared quickly. I enjoyed it with chips and Brian decided to add it to an omelet. Enzo ate the omelet and had 2 servings! Addison, on the other hand is my picky eater and wouldn't try it.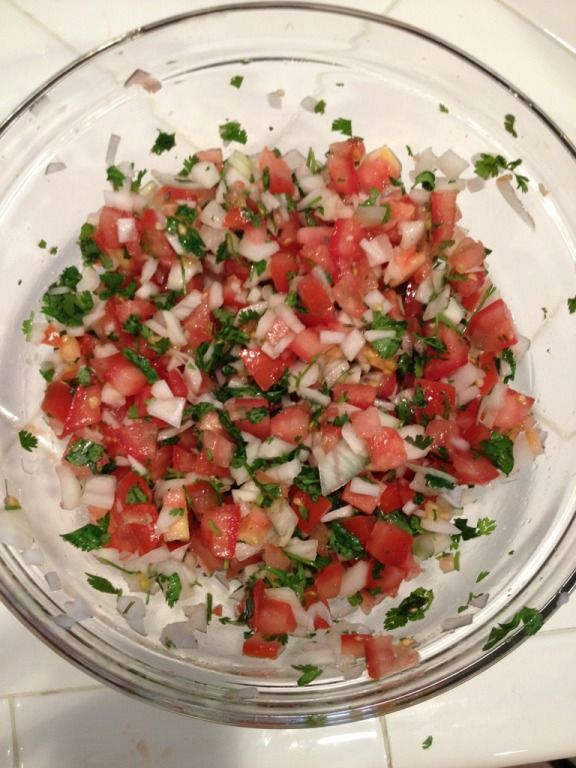 Ingredients:
3 medium vine-ripened tomatoes, finely chopped
1 medium onion, finely chopped
2 cloves garlic, minced
2 to 3 fresh jalapeño peppers, seeded (ribs removed too) and finely chopped
1 Tablespoon olive oil
1 Tablespoon freshly squeezed lime juice
2 Tablespoons chopped fresh cilantro
sea salt to taste

Directions:
In large glass bowl, combine all ingredients and season to taste with salt. Refrigerate for at least one hour.

Tips:
*This is great to prepare the evening before your event and let it marinate and chill overnight.
*Try adding corn or black beans to your salsa for a different twist.
*This salsa will keep for several days (covered) and kept refrigerated.
Recipe Source


Our Breezy Beach Life