Last Saturday (while Brian worked and Dad watched Enzo), Mom and I took Addison to her first play. I remember going to plays all the time when my brother and I were little and how much I enjoyed them. This weekend we took her to see Captain Hook's Revenge. The cast were all kids ages 5 through teen. It was a cute play, lots of songs, jokes, etc. She sat on my lap the entire time in complete fascination of the play. As soon as it was over she asked "Can we watch it again?" After the performance we went on stage where she got to meet the cast, take photos and get autographs. A fun day!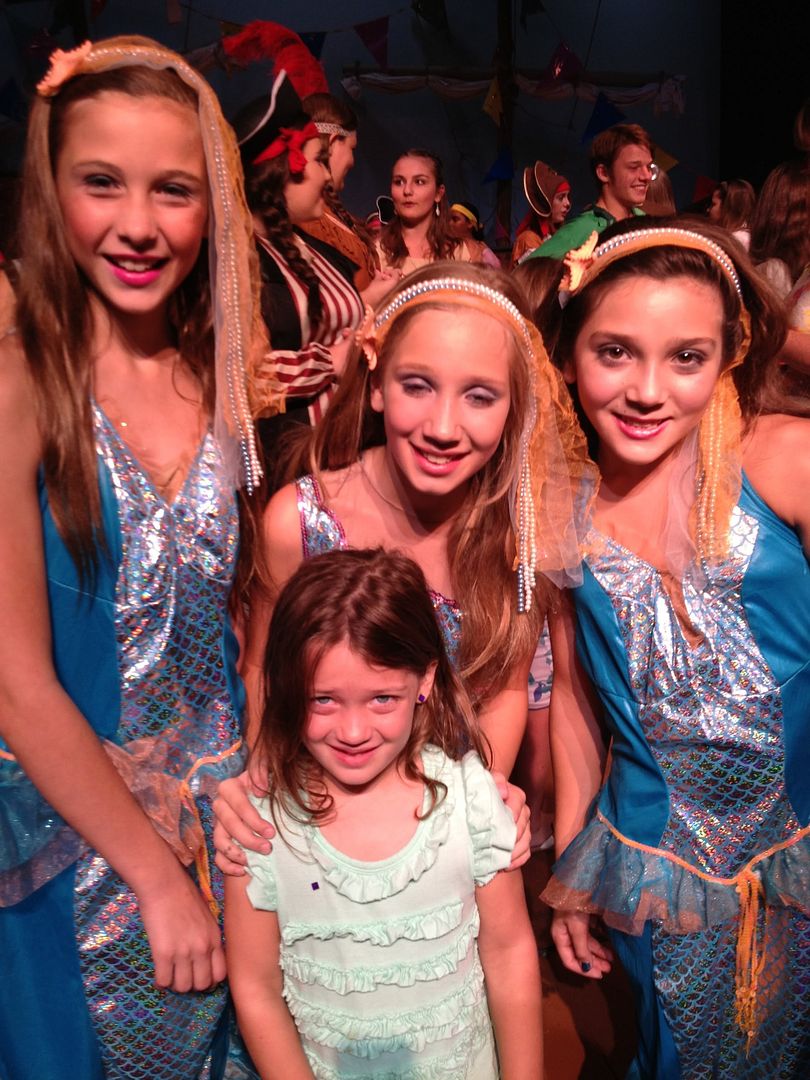 The mermaids
Tinkerbell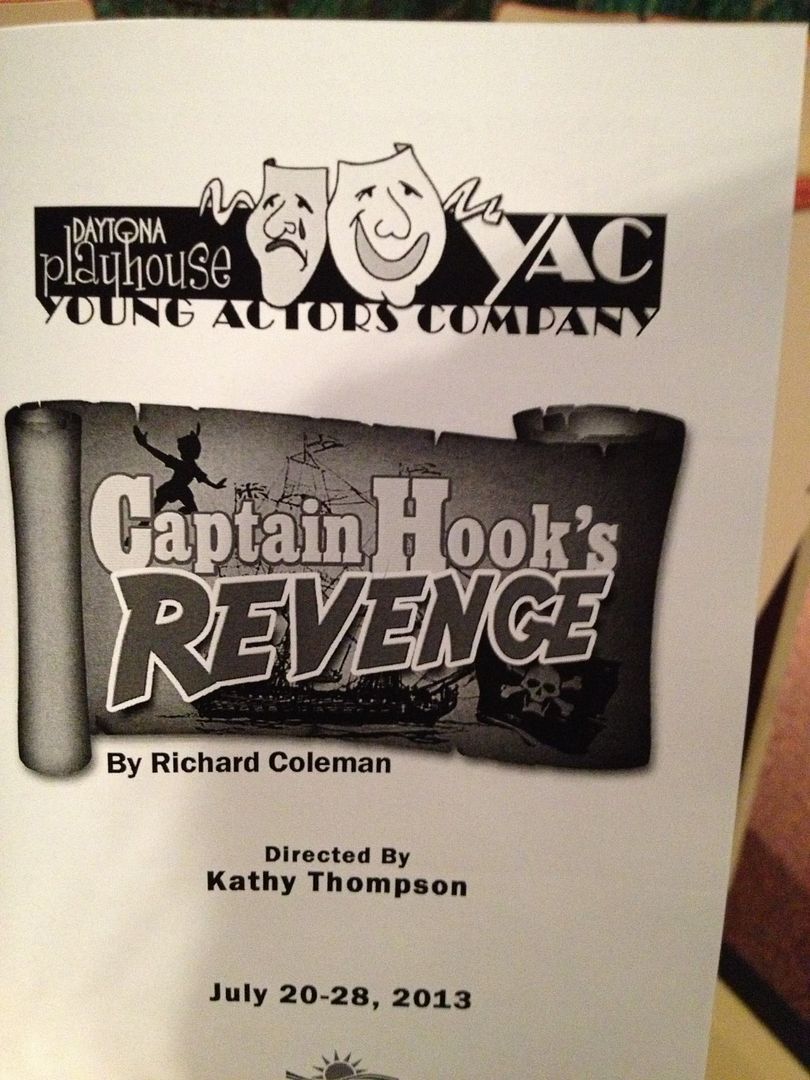 Captain Hook's Revenge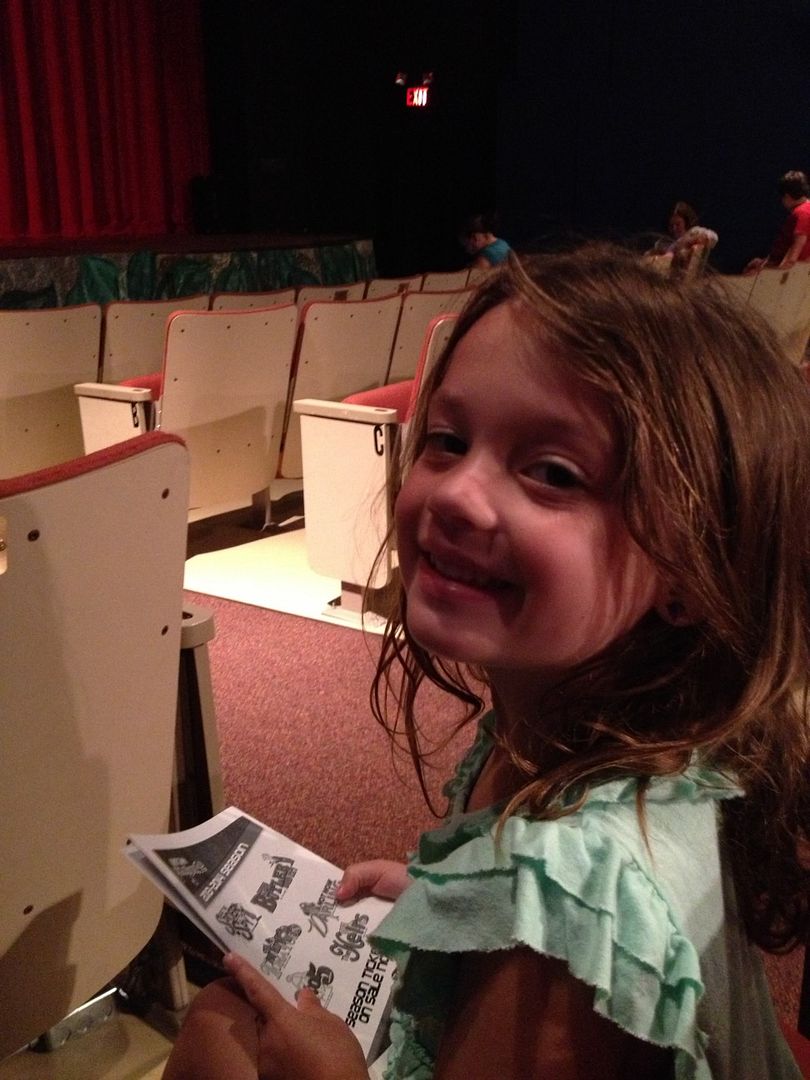 Waiting for the show to start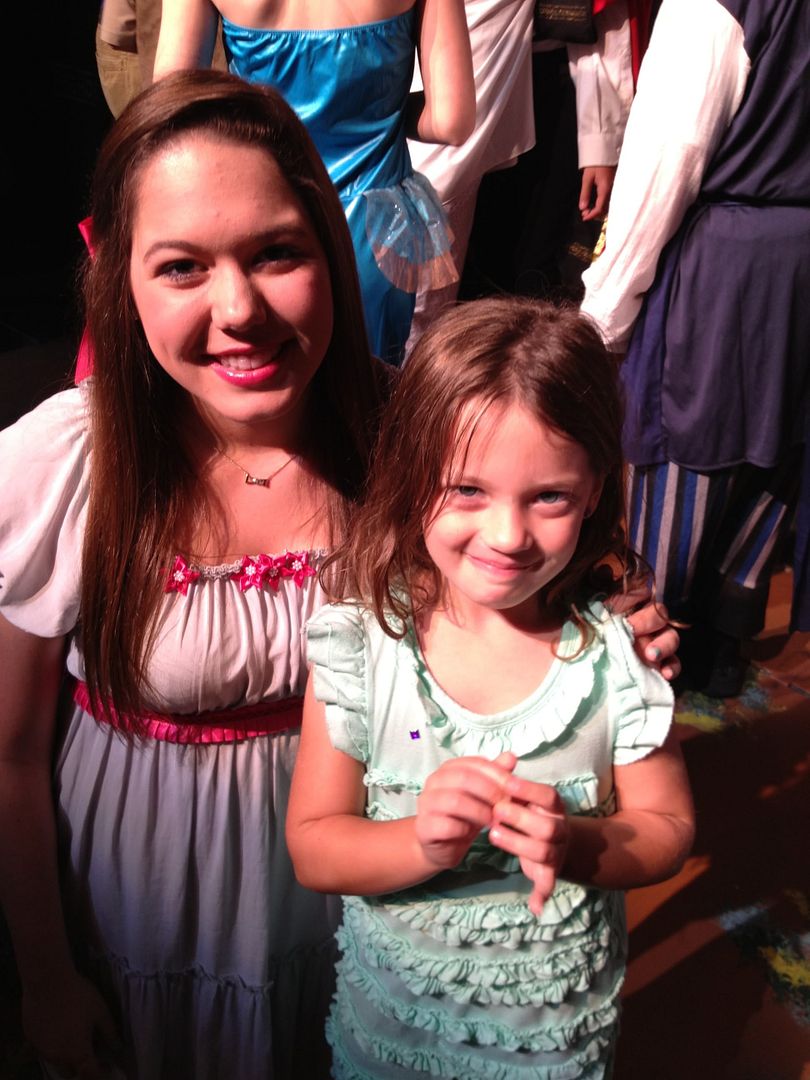 Wendy – Great singer!
A surprise visitor on the windshield on our drive to the playhouse